I've used NARS Cosmetics for quite awhile and am always a happy camper when I pick up new bits. There's something about busting open that matte black and white packaging that makes me want to get my hands dirty. While at the same time, trying to be gentle as I don't break them! In this haul, I purchased a couple eyeshadows, a new concealer and an oldie-but-goodie bronzer.
I've come to realize that the Dual-Intensity Eyeshadows are where my heart is. All of the colors that I've tried are amazing. From the texture, to the pigment and the long lasting powder formula, oh my! They sort-of have a creamy finish, but appear as powder. It gives the eyeshadows durability and the long-lasting formula. The texture adheres to the skin well and they blend very easily. Comparing the single eyeshadows or the dual-intensity, I'd go for the dual!
The three photographed above are Dione, Callisto and Pasiphae. They look quite similar when swatching them in the store, that I kept swatching the same ones over and over again saying to myself, "Wow I really like this one." So, I left with all three. Sitting down to photograph – the light hits them all differently and undertone colors come out of nowhere.
All of the Dual-Intensity Eyeshadows I tested have a high shimmer, which is similar to the frosty MAC eyeshadows. I much prefer these though. I didn't find fall out when applying the shades to my lids during application. I did notice them blending really well. They're great to use and the sunlight hits off the colors and gives a BAM! effect. If you're looking for a night out, wet your brush and apply to your lids. It gives even more of an impact with great color payoff.
Dione:  is a sparkly silvery taupe.
Callisto: is a sparkly cool lilac champagne. (Quite similar to Dione, but with more purple)
Pasiphae: is a sparkly olive peacock brown.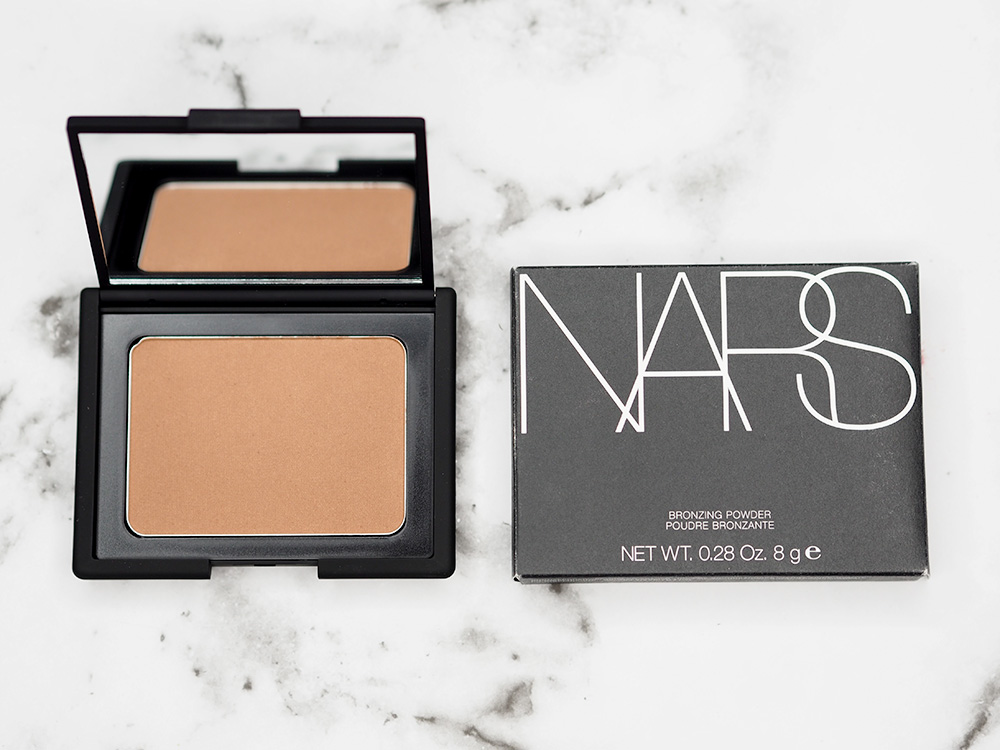 I have got to say that right now, NARS Laguna Bronzer is where it's at. I mean, it's always been a great bronzer, but especially since I've been in the Florida sun – it's incredible. Laguna is a brown with shimmer style bronzer. (An all time favorite before this was the MAC Refined Golden.) It's just got such a radiant finish and it's very buildable. Not to mention very blendable as well.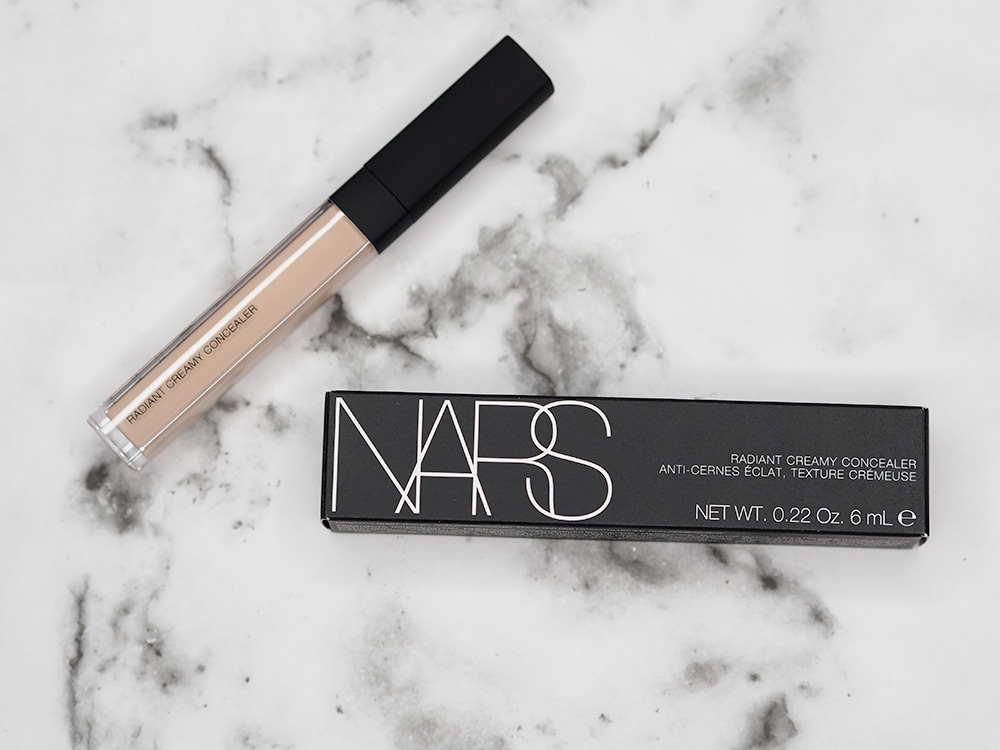 The NARS Radiant Creamy Concealer was a random purchase, since I have just picked up almost every shade of the Tarte Shape Tape Concealers. I haven't seen much on the internet in terms of how 'amazing'  it was compared to their newest hit: the NARS Soft Matte Complete Concealer. But it is award winning! I will say it does feel very luxurious and has a luminous finish that I wasn't expecting. It's extremely lightweight compared to a lot of other concealers I use. I wouldn't use this for blemishes on my face, but rather for under the eyes. The Radiant Concealer is a medium to high coverage and I purchased it in the shade Vanilla.