I'm sure if you follow me along on social media, you'd know I have recently started taking trips over to London quite frequently. It all started when I began searching online for affordable weekend-away trips across Europe. I mean, if I am living in Dublin, how easy is it for me to fly to another country? I'll tell you, very easy. I mean, why haven't I been doing this sooner? I've already found myself in London 3 times in since February. Tickets are extremely cheap. I'm talking €25 round trip, cheap.
The first time I went over, I went with my blogger friend, Holly. We enjoyed London for the day and managed to escape the rain. Secondly, met up with my parents who happened to be there for a few days. I met them at the Grosvenor House Hotel, which was very nice and in a great central location. And most recently, with my best friend for the day. We were over there visiting a few touristy places as our first trip to London in 2013 was far too quick! Clearly I've enjoyed it and do plan on going back several more times this year!
---
These photos were taken outside of the Buckingham Palace, of course. We got there quite early in the morning, so not too many people were gathered around. It was also a random Tuesday, so that may have made a difference. Nevertheless, it was a beautiful sight.
---
As we made our way from the Buckingham Palace we arrived at Big Ben. It was such a gorgeous day, so the walk was amazing and a lot of people were out. Big Ben is obviously a British cultural icon that couldn't be missed, so we snapped some photos and went on our way. From there we continued onward to The London Eye. I'm sure you've heard of it, but if not – its a giant ferris wheel overlooking the city. Even after 8 visits to London, I've never gotten the urge to ride it. The lines are always so long, so I'd say pre-book your tickets.
---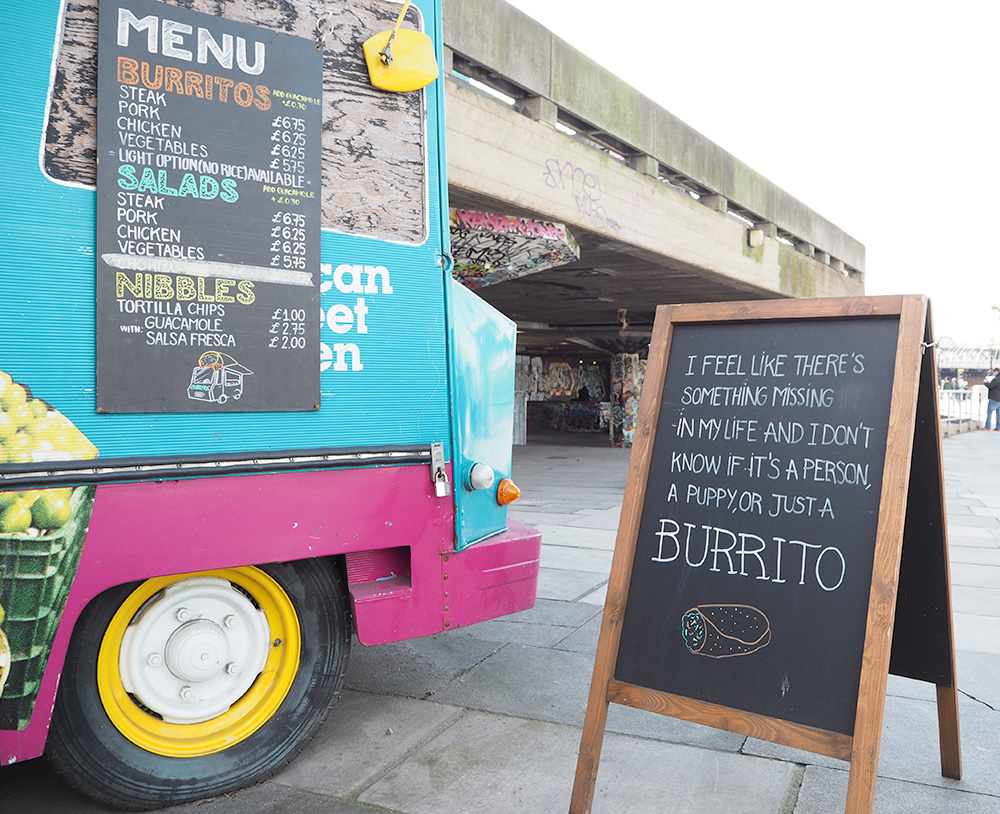 After walking along the River Thames and passing The London Eye, we stopped to grab a burrito. We came across the Wahaca Southbank restaurant, but it was quite full so we opted for their food truck. I had the steak burrito. I'd give it a 4/5. (Nothing beats the Burrito Gallery in Jacksonville) But it was quite tasty. Since we were in a walking mood, we decided to pop down further to the Tate Modern Museum.
---
By donation/free, you can visit the Tate Modern Art Museum. It is Britain's national gallery of international modern art. Being a graphic designer, I always find modern art very amusing – so we stopped in. The museum is quite overwhelming and loads of people were flocking to popular exhibits. I even got to see Marcel Duchamp's Fountain, which I learned about in art history class in college. Rumor has it that its in a glass case because a few performance artists decided it would be funny to use it as its intended purpose and not as art. On the way out I noticed that they've got a cute little gift shop.
---
We headed on toward the London Bridge to catch a glimpse of the Tower Bridge. At this point, it was a bit eerie. I will say that we were so oblivious to the commotion that was going on, we hardly noticed the police everywhere and helicopters overhead. Apparently there was an incident in the London Bridge Tube Station. I won't go into further explanation as it was just a mistaken incident – but yeah. By then it was time for a coffee break.
---
Headed down to Regent Street to hit a few shops and grab that coffee I needed so badly. One of the first stops was at Joe and The Juice. It's this super trendy coffee/juice shop. I ordered the Coffee Shake, which was quite delicious. Upon leaving we went window shopping and opted for a Space NK which recently opened. I purchased way too much per usual, haul coming soon.
---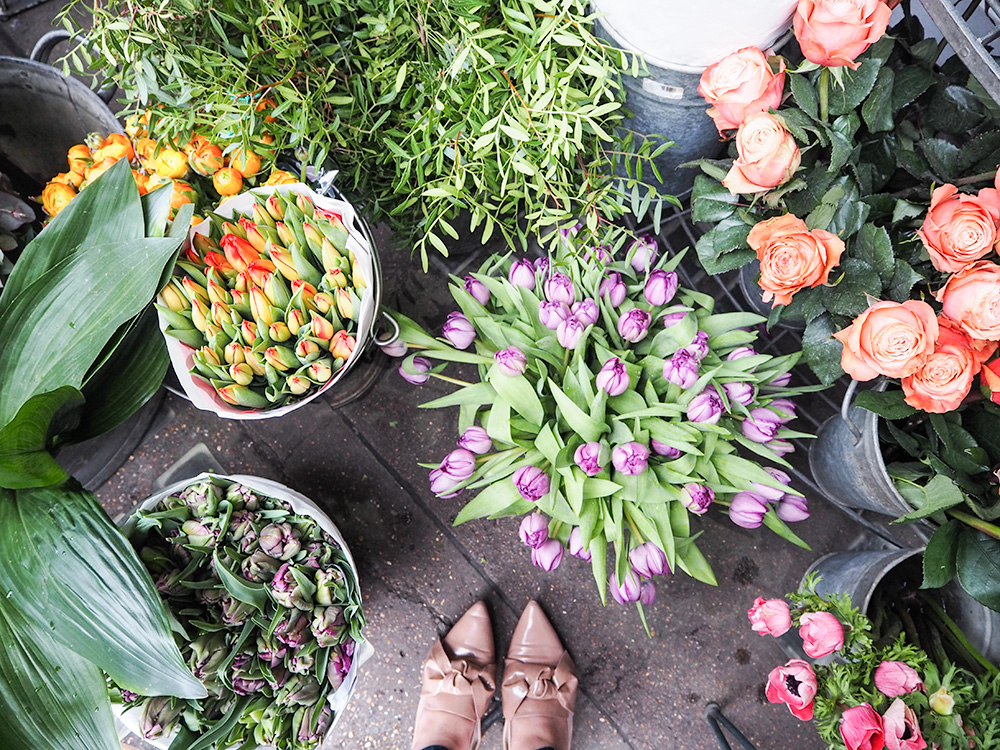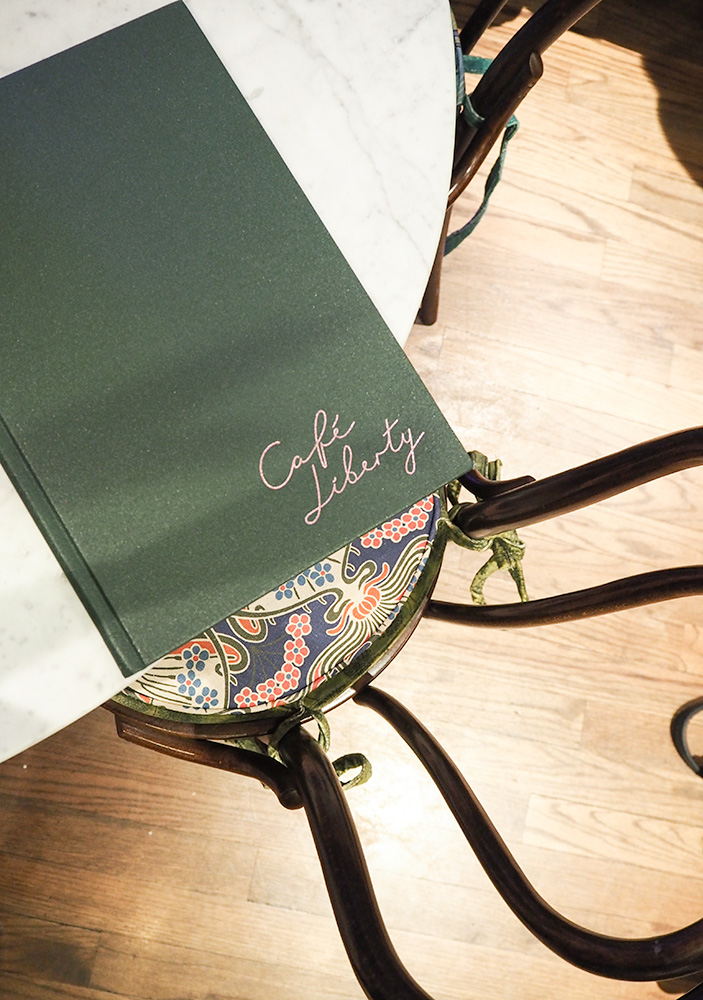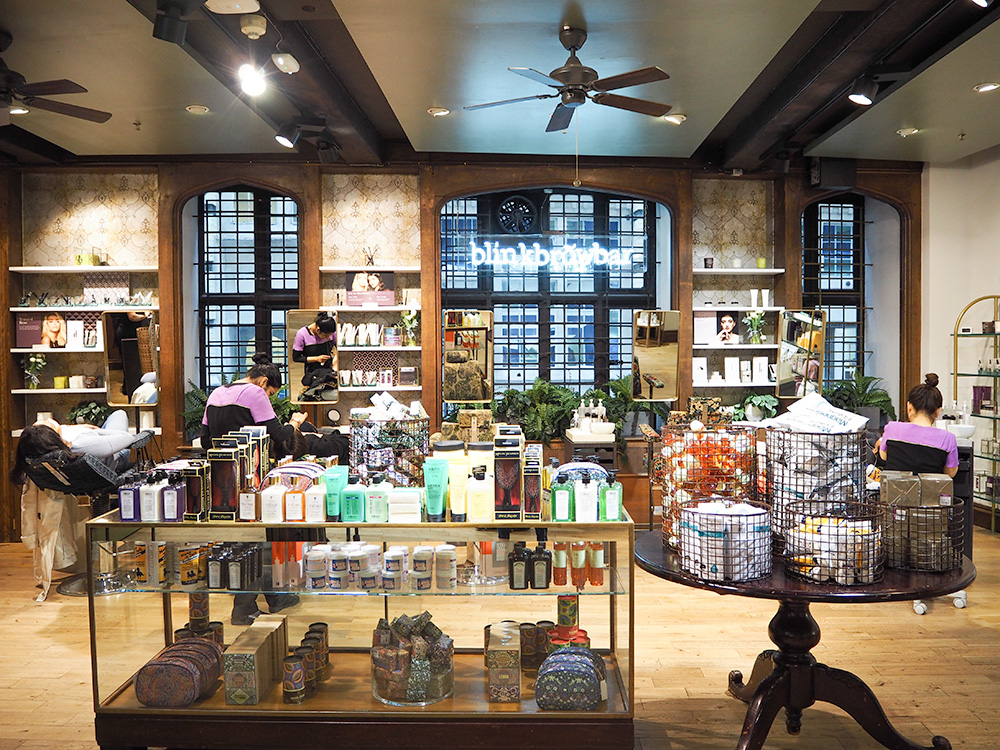 Then crossing the street, we popped into Liberty of London. They house some beautiful blooms in their Flower Shop! Picture above, flats are from Zara. I then booked an appointment at the Blink Brow Bar. It's my favorite place to get my eyebrows tended to! The ladies there do such an amazing job. There was a bit of a wait, so we went upstairs to the Cafe and had a tea and waited until it was my turn.
It was finally time to head back to Victoria Station, where we picked up the Gatwick Express and cruised back to the airport. It was a quick day, but loads of things to do. I'd highly recommend it. If my camera didn't die near the end, I would have posted a few drinks and meals that we ate during dinner. But I guess that gives me an excuse to travel back!