I've said it once, and I'm certain I will say it again: Smith & Cult make my favorite nail polish. I wear the brand all the time & even carry a bottle or two in my purse for when I visit the nail salon. They're such high quality polish colors and also cruelty free. Not to mention, the bottles are totally instagram worthy.
Smith & Cult recently posted a video on their Instagram on how to make marbleized nails, so they sent a package for me to give it a go. Fingers crossed that I can make it look as good as they do. The colors included are:
A Little Underground: a Metallic Plum
Ceremony of Secrets: a Micro Rose Glitter
Cool Your Jets: an Opaque White
Soul Purpose: a Metallic Midnight Blue
Analog Fog: an Opaque Vibrant Plum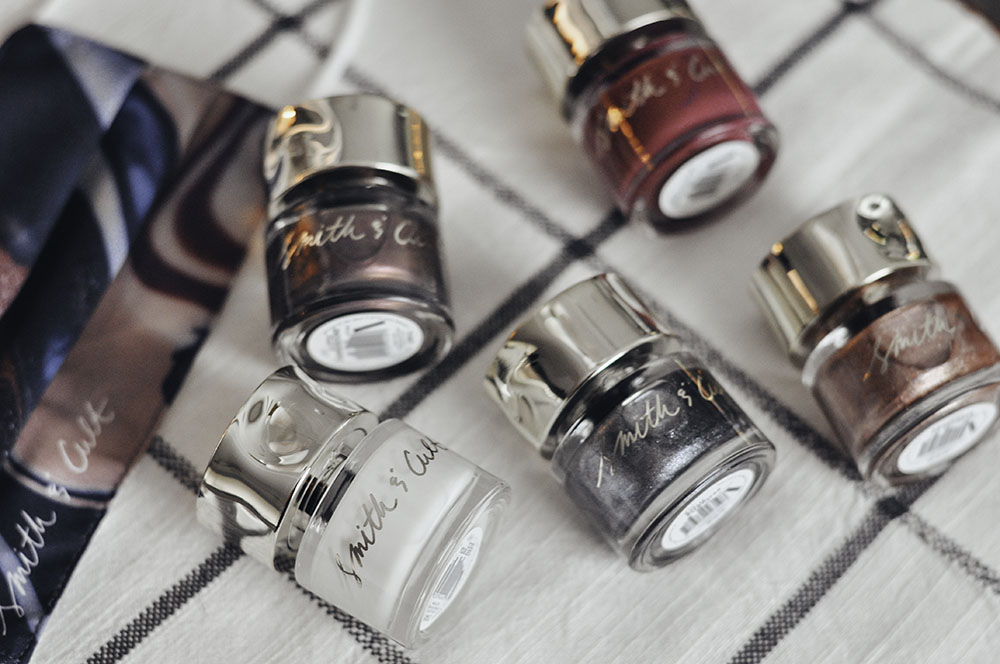 *The Smith & Cult nail polish and mask were gifted to me for my consideration.