When I first sat down to write this post I thought that it was still February. Seriously, how is it that January felt like five-thousand days long but I blinked and February flew by? Like I mentioned in my last post, I wanted to round up my favorites from the month and pile them together into a blog post. Perhaps I'll look back at the end of the year and see exactly what I still keep around and repurchase.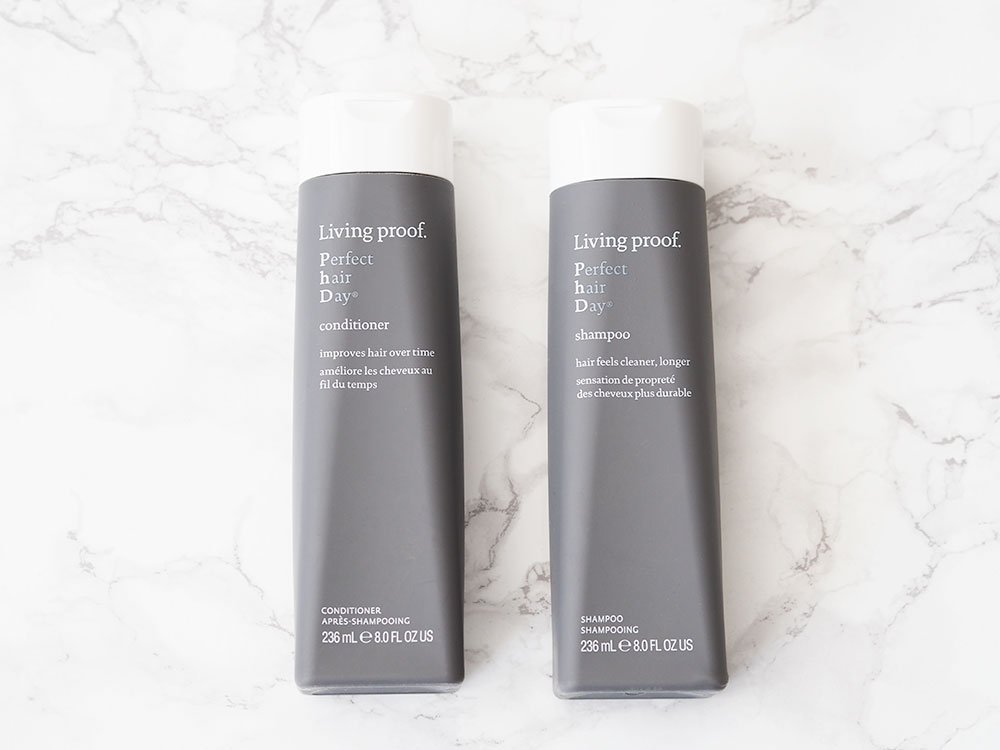 As you've probably read before, my hair is always straight. I have a hard time curling it and making it stay in place, which means I feel like I don't particularly use many hair products as much as a normal beauty blogger would. However during the "Weekly WOW!" at Sephora, I purchased the Living Proof Perfect Hair Day Shampoo and Conditioner. They were $12.50 each, so how could I not? Its also the first time I've seen such a good deal during the week. The scent is pretty mild and refreshing. It makes my hair feel like it has been washed and stays that way, so that even on second day hair (or admittedly sometimes third day) I don't need to wash it.
I normally am not one to obsess over nail polish but the Jason Wu x Deborah Lippmann Grey color is stunning! Yes, looking back – last month I also had a grey favorite nail polish color. Seeing a trend here? I have gotten so many compliments when I wear it that I don't think I've gone a single day this month without it on my nails. The quality formula is what gets me, it's a nail polish but states that its almost a gel formula – but extremely easy to remove. I don't have any problems with the color lasting – because it does, for a long time! Priced at $20, this Limited Edition nail color is totally worth the purchase.
Foundation wise, I've been loving the new NARS Natural Radiant Longwear Foundation. I wanted to wait until the hype was over for this because there were way too many foundations released at the same time. I picked it up back in January and find myself reaching for it every day. I need about 2-3 drops either on the back of my hand or directly onto my foundation brush. Sometimes when I'm real lazy, I'll just drop a few directly onto my face. It's a medium coverage and blends in really well onto the skin. The shade I use is a perfect match for my skin right now, Patagonia, so no harsh lines from my neck to my face. It covers up all of my redness!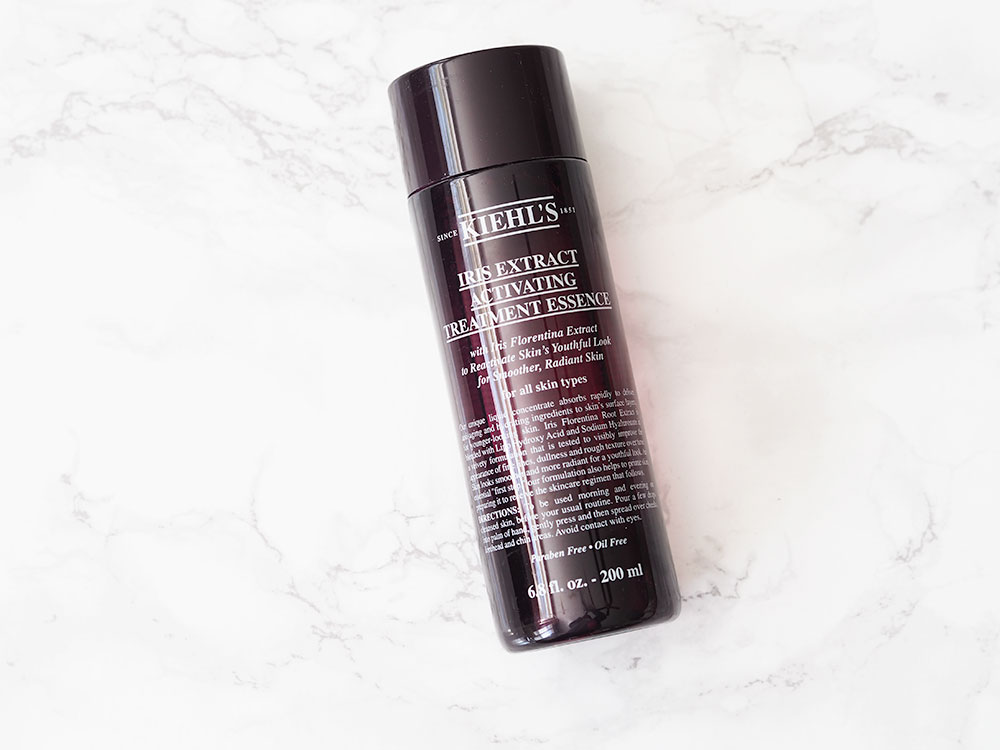 Honestly – I never thought I'd imagine using an essence in my skincare routine, but dare I say it, it's wonderful. This step is probably the most favorite part of my skincare routine. Using the Kiehl's Iris Extract Activating Treatment Essence – yes that's a mouthful, acts almost like a pre-serum and completely hydrates the skin. I use it directly after I cleanse and right before I moisturize (day and night) to lock in the hydration. It is the one step I've changed in my routine for the past couple months & have seen the most positive change in my skin. Waaaay less redness and break-outs.
I am sure I've mentioned it before, but I hate the sticky feeling of lotion on my body and hands, especially after I apply lotion. Almost more than I hate the feeling of squishing cotton balls. But I've fallen back in love with using lotion, more specifically the Jo Malone Nectarine Blossom and Honey Body Cream. It is my absolute favorite Jo Malone scent, which is why I spritz on either Nectarine Blossom & Honey Cologne or Blackberry & Bay afterwards to keep the scent lasting throughout the day. It is so sweet and delightfully refreshing. Bring on the summer!